2024

Formulary (drug list)

The formulary, also known as a drug list, for each Blue MedicareRx plan includes most eligible generic and brand-name drugs. All the drugs we cover are carefully selected to provide the greatest value while meeting the needs of our members.

Drugs on the formulary are organized by tiers. Generally, a drug on a lower tier will cost less than a drug on a higher tier. If you're interested in saving money on your prescriptions, discuss with your doctor whether switching to a similar drug on a lower tier might work for you.

Important Information About Vaccines and Insulin
Blue MedicareRx covers most Part D vaccines at no cost to you (and for our Value Plus plan, even if you haven't paid your deductible).

You won't pay more than $35 for a one-month supply of each insulin product covered by Blue MedicareRx, no matter what cost-sharing tier it's on (and for our Value Plus plan, even if you haven't paid your deductible)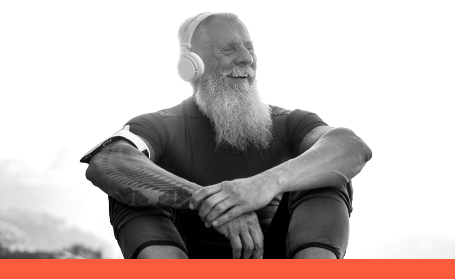 Formulary tiers
| Tier | Description |
| --- | --- |
| Tier 1 | Certain generic drugs that are available at the lowest copayment for our members |
| Tier 2 | Higher cost generic drugs available at a higher copayment than Tier 1 generic drugs |
| Tier 3 | Common brand-name and some higher cost generic drugs |
| Tier 4 | High cost generic and non-preferred drugs, many of which may have lower cost options available on Tier 1, 2 or 3 |
| Tier 5 | Unique and/or very high-cost brand and some generic drugs of which you pay a percentage of the drug cost; some may require special handling and/or close monitoring |
Tier assignments vary by plan. Use the Drug Pricing Tool to price the medications you are currently taking and see which Blue MedicareRx plan is best for you.
Formulary updates
Blue MedicareRx formularies may change during a calendar year if we remove a drug, change a drug's tier, or add a special coverage requirement. If a change affects a drug you take, we will notify you at least 60 days in advance, as required by Medicare. Sometimes, we must remove a drug immediately for safety reasons or due to its discontinuation by the manufacturer. If a sudden removal occurs, we will notify our affected members as soon as possible.
We may immediately remove a brand name drug on our Drug List if we are replacing it with a new generic drug that will appear on the same or lower cost sharing tier and with the same or fewer restrictions. Also, when adding the new generic drug, we may decide to keep the brand name drug on our Drug List, but immediately move it to a different cost-sharing tier or add new restrictions. We may not tell you in advance before we make that change-even if you are currently taking the brand name drug.
View the upcoming formulary changes for Blue MedicareRx (PDP) Value Plus (PDF) and Blue MedicareRx (PDP) Premier (PDF).
Formulary coverage requests
Certain drugs on Blue MedicareRx formularies have special coverage requirements to ensure they're used in a safe way and to help control costs. These requirements include:
Prior authorization – you will need to obtain approval before you fill your prescription
Quantity limit – There is a limit to the amount of the drug the plan will cover with each prescription filled
Step therapy – You may be required to try an alternative drug before this drug is covered
Limited access – This prescription may be available only at certain pharmacies
If you believe your use of a drug meets all special requirements, or that you should be exempt from a requirement, you and/or your doctor must request a coverage determination before the plan will cover your drug. You can also request that the plan cover a drug that is not included in the formulary.
Learn more about coverage determinations
Drugs not covered under Medicare
There are certain types of drugs that Blue MedicareRx cannot include in the formulary due to federal law, including:
Non-prescription drugs (also called over-the-counter drugs).
Drugs for treatment of anorexia, weight loss or weight gain.
Drugs to promote fertility.
Drugs for cosmetic purposes or hair growth.
Drugs to relieve a cough or cold symptoms.
Prescription vitamins and minerals (except for prenatal vitamins and fluoride preparations).
Drugs for treatment of sexual or erectile dysfunction (ED).
In addition, a Medicare Part D plan cannot cover:
Drugs that would be covered under Medicare Part A or Part B.
Drugs not approved by the U.S. Food and Drug Administration (FDA).
Off-label drug use, which means using a drug for treatments not specifically mentioned on the drug's label.